1909-11 T206 Polar Bear #137 Mickey Doolan/Batting BVG Authentic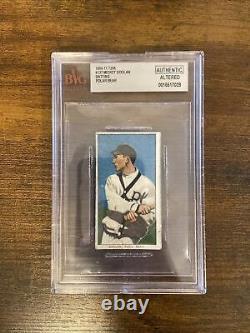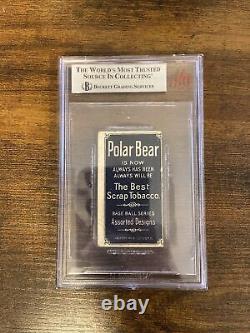 This 1909-11 T206 Polar Bear #137 trading card features Michael Doolan of the Philadelphia Phillies in a batting pose. The card is graded as BVG Authentic and comes from a vintage period.
This sports trading card is a single product, perfect for collectors of baseball memorabilia. The card is part of the set of T206 trading cards and is an original, not a reprint. This item is a great addition to any sports trading card collection.