MARX BROTHERS Baseball Bat Australian Davis Cup Original 1974 London Times Photo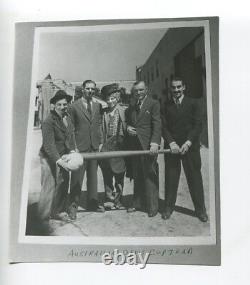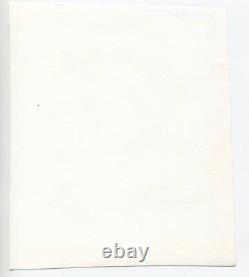 They are from Groucho Marx personal collection. In 1974 he allowed a photographer from The Times to photograph parts of his personal memorabilia collection and scrapbook. A few of the photos taken, but not all, were published by The Times on March 31, 1974.
Many of the items pictured in this collection no longer exist and this is the only record left of them. The photograph in this listing is from those taken for The Times in early 1974 and developed shortly thereafter. 5 1/2" x 6 1/2" inches. GUARANTEE: We offer a lifetime guarantee on all of our photographs to be authentic originals.
They are not reproductions or recent prints. We forensically examine all of our items prior to listing to make certain they are authentic and guarantee their authenticity for the lifetime of the item.
Oxxbridge Galleries was founded in 1987 and specializes in vintage paper items. We are among the largest sellers of glamorous celebrity photos in the world and are always adding to our inventory.
You will be pleased by the friendliness and knowledge of our staff.