Albert Pujols St. Louis Cardinals 703 Career Home Run Commemorative Baseball Bat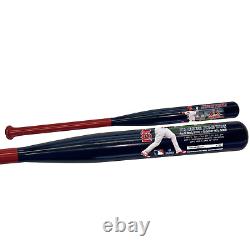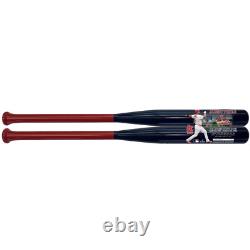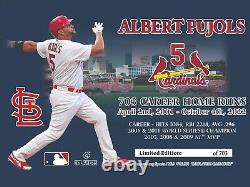 Louis Cardinals 703 Career Home Runs Commemorative Baseball Bat Exclusive Limited Edition. This bat celebrates Pujols entire career, highlighting his 703 home runs, 2218 RBI, 3384 hits, and 296 batting avg. Only 703 will ever be produced. Albert Pujols achieved a level of greatness only three other players in the history of the game have matched. He joins Barry Bonds, Henry Aaron and Babe Ruth as the only players in the exclusive 700-home run club.
Here's your chance to own a piece of history that can be passed down for generations and share memories about one of the greatest players to ever step between the lines. Full size 34 Two Tone Wooden Bat Fully Licensed by MLB and MLBPA. Mockup artwork subject to change. Career dates and will include Pujols' final stats of his career! Full Color Action Photo of Pujols, Cardinals Logos, and #5.
Each Bat will be Individually Numbered. HOF Numbers included on bat --2,218 RBI (2nd all-time) --703 HR (4th all-time) --3,384 hits (10th all-time). Finely hand crafted acrylic baseball bat display case framed in a mahogany step frame. Display is made of 1/8th inch acrylic.
Perfect for displaying you're valued collectible. Is either wall mountable or could sit on a shelf of countertop.
The back of the display is black acrylic and the rest of the case is clear acrylic. Measures 7 1/2" x 40" x 4. At Nikco Sports, we have been known for our exclusive and high quality Footballs. We have been designing and creating these outstanding Footballs for over 30 Years. This puck is produced with the highest quality with rich colors, crisp images and text.
At Nikco Sports, we guarantee our quality. Your exclusive Albert Pujols 703 Baseball Bat will come fully wrapped in protective plastic, along with a Certificate of Authenticity that is signed by our CEO. We will respond to you within 24 hours and do our best to help you out!