New York Yankees Legacy World Series Bat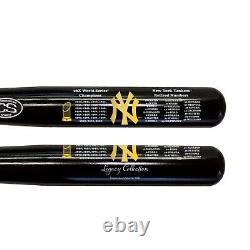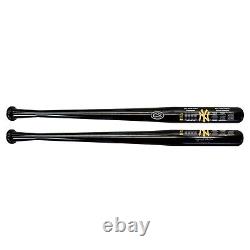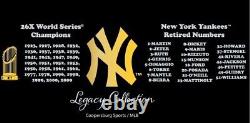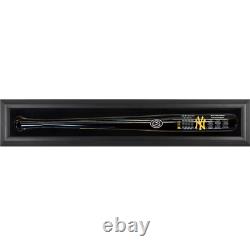 New York Yankees Legacy World Series Bat. Fully licensed, full size bat. Introducing our new line of New York Yankees Baseball Legacy bats!
These bats are the perfect way for fans to show their love for the team while also enjoying a high-quality piece of memorabilia. Crafted with precision and care, each bat is made from top-quality materials and features a sleek, stylish design that captures the essence of Yankees baseball and its rich history. 1923, 1927, 1928, 1932, 1936, 1937, 1938, 1939, 1941, 1943, 1947, 1949, 1950, 1951, 1952, 1953, 1956, 1958, 1961, 1962, 1977, 1978, 1996, 1998, 1999, 2000, 2009.
Paul O'Neill - #21. The New York Yankees Legacy bats feature a classic look with the team's iconic logo prominently displayed on the barrel as well as their World Series Championship resume and retired numbers. At Nikco Sports, we have been known for our exclusive and high quality Footballs. We have been designing and creating these outstanding Footballs for over 30 Years.
This bat is produced with the highest quality with rich colors, crisp images and text. At Nikco Sports, we guarantee our quality.
Your exclusive New York Yankees Legacy Bat will come fully wrapped in protective plastic. We will respond to you within 24 hours and do our best to help you out!