Walking Stick Handmade Cedar Wooden Cane Crutch Cudgel Walker Baseball Bat 33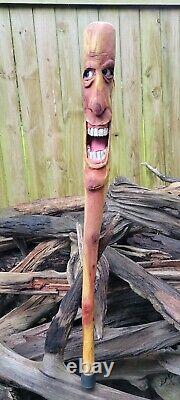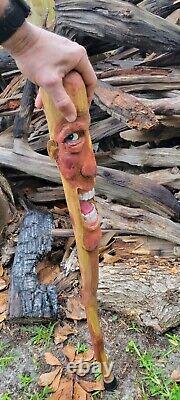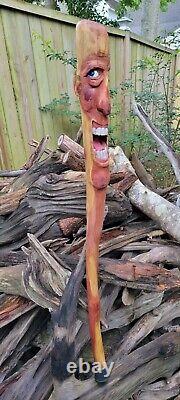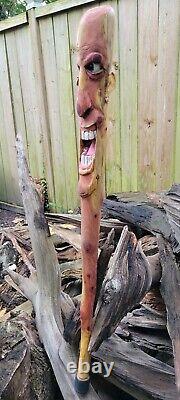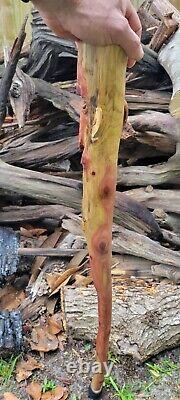 This cane / walking stick could be called any number of things: cane, stick, baton, cudgel, wand, baseball bat, night stick, truncheon, billy club, staff, blackjack, persuader, hammer convincer quarterstaff, mallet, mace, conk buster, the business, scepter, shaft, drumstick, billet, rod, stake, wedge, caduceus etc. Call it what you like. He has a name, though, just like you and me.
Slugger wants to help someone in need. And, he needs a home. If you, or someone you know, needs a little help getting up from that comfortable chair then Slugger is your guy. He's ready for long walks or short trips to the bathroom. He's just ready to make someone's life a bit easier and he's good for a laugh here and there, too.
Afterall, he has a big smile and it's super contagious.